I am so glad my schedule opened up so that I could accept the invitation to speak at Job Central, Presented by TheLadders, in the fabulous Grand Central Terminal in NYC.
Grand Central and the surrounding streets were filled with job seekers looking for advice, connections and of course, jobs. There were plenty of recruiters there as well, hoping to find the right candidates for their organizations.
I enjoyed listening to another presenter, and author, Dr. Woody who offered career advice for today's challenging economy and job market. He encouraged the audience to network more and not be afraid of going up to someone you don't know and striking up a conversation that could very possibly lead to a job, referral or more business.
I totally agree, and would add that by dressing in a flattering manner along with some great accessories, an important business connection might actually approach you first!
My career advice presentation, titled Looking Your Best for Business Success, focused on the importance of personal image, and how and why it makes such a big difference in a person's career. I gave six tips that were simple to follow and easy to implement, so that a person's wardrobe will work for them and not against them.
Job seekers, entrepreneurs, and all professionals should use their personal image to promote their expertise and brand; not distract from them. If you don't like how you look and feel in your clothes, you will be wasting your time and energy on being unhappy and insecure about your appearance instead of focusing on what you have to offer.
Each person who I saw and met with at Job Central, had something to offer and was at the right place to get valuable career tips and connections.
For more tips and information, please visit ScarlettImage.com.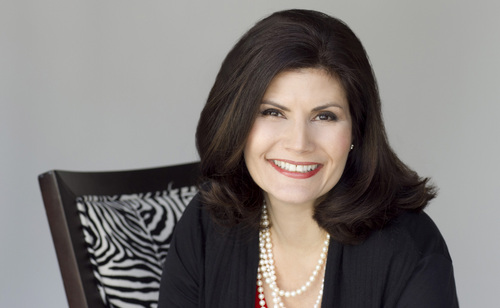 Scarlett De Bease is a professional Image Consultant and Wardrobe Stylist, who specializes in creating wardrobes for her clients that allows them to look and feel their best for every occasion, and on any budget. She has been in the fashion and cosmetic industries for over 20 years, always with the goal of helping her clients realize their full potential. Access Scarlett's presentation
here
.